Bukit Kuri Ketapang: New Icon of Indonesia Tourism
Bukit Kuri Ketapang: New Icon of Indonesia Tourism
Senin, 5 Juli 2021, 08:24 WIB
Dibaca 2.197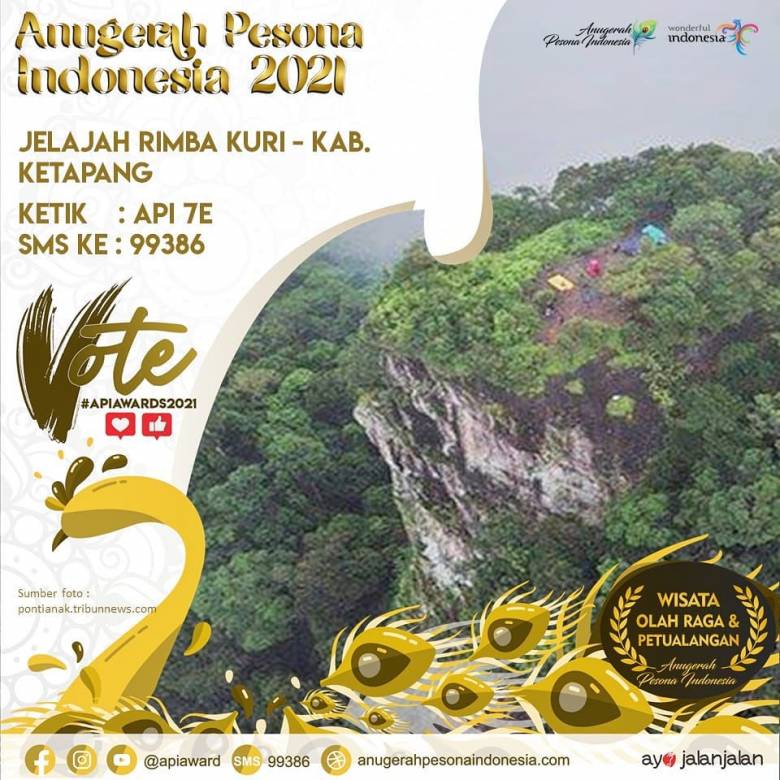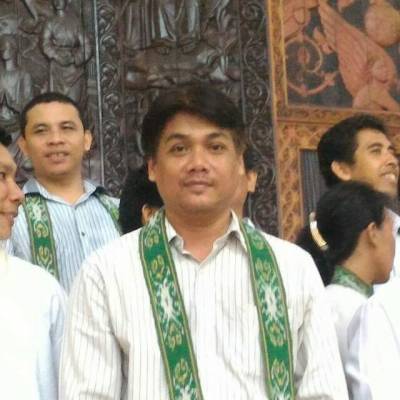 Penulis
Bukit Kuri. Now this name appears in many FBs or IG or Youtube videos. This rock hill becomes a new icon for tourism object in Indonesia and attracts many discussions for its existence. It is the Anugerah Pesona Indonesia (API) festival in 2021, or the Indonesia Tourism Award 2021 that makes the name of the hill more popular.
This annual event that gives appreciation for the best tourism in Indonesia puts Program Jelajah Rimba Kuri or the Rimba Kuri Exploration Program, which was proposed by Ketapang Regency, into a best tourism nomination for the category of Sports and Adventure Tourism.
Bukit Kuri, which is administratively located in Sungai Laur District, Ketapang Regency, has invited many groups of hill climbers from various regions. Located on the smooth 'toll road' of the Trans Kalimantan Road, Bukit Kuri can be reached by road from Pontianak, Pangkalan Bun or Palangka Raya, Central Kalimantan.
Bukit Kuri offers rock climbing adventures and climbing hills (hiking) for people while enjoying the beauty of nature.
At its peak, overnight explorers can pitch tents. It is here that they can enjoy the view of the sunset with a golden glow around. In the morning, cold dew and then warm morning sun greet explorers welcoming the day.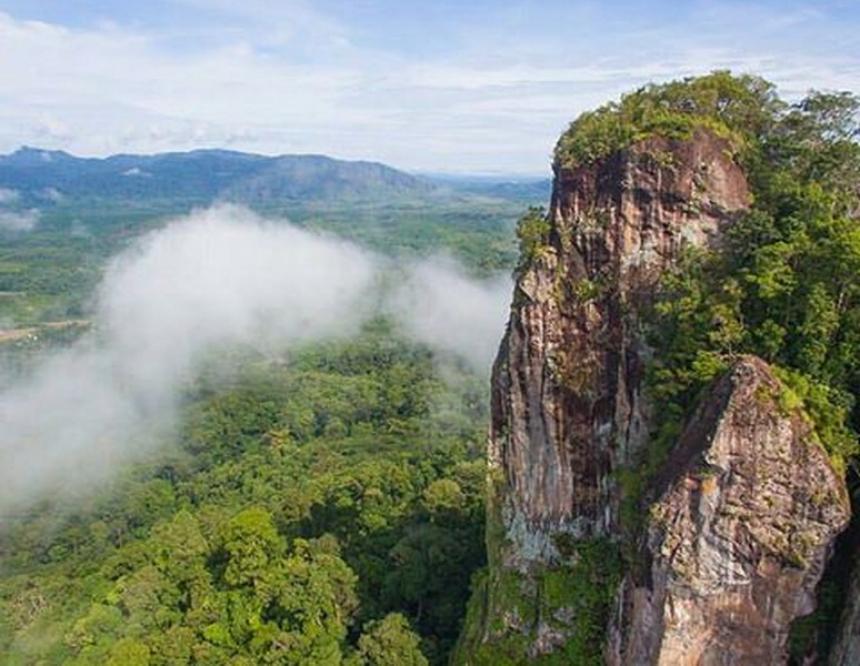 The mountain climbing team from Mapala Tanjung Pura University once climbed this hill in 2012. According to this team, they were the first group to do rock climbing at Kuri Hill. They also wrote that climbing activities here was very interesting and attracting. This cliff consists of 3 parts, divided by two cracks that can be used as a climbing route to the top of the hill.
About the beauty of the scene around when explorer reaches the top peak of Kuri Hill, it is indisputable. Setra Kusumawardhana in his FB (18/6) wrote: Arriving at Puncak Kuri...all his tiredness and soreness paid off. Another adventurer wrote: The scenery was so beautiful. I cannot write it in words. At dusk, the beauty of the universe is perfect seen from the top of this hill.
The legend among Kalam people said that there was a Garuda Bird which wants to lay eggs. But neither is a perch. Bukit Batu Daya, a big and high rock hill in the area, unfortunately has a sharp shape so that Garuda could not put the egg. The egg always fell down and broke. Being annoyed, the Garuda kicked (clawed) the top of the Batu Daya hill. And the Batu Daya became broken. One of the fractures was dumped into the Kalam area, the location now known as Bukit Kuri. Batu Daya is not far from Kalam, Bukit Kuri.
Indeed, Rimba Kuri Exploration Program still has to compete with the tourism potential of other areas. However, its nomination for Pesona Indonesia Tourism Award in 2021 is a clear evidence that Bukit Kuri has charm and a challenging offer for explorers and adventurers. If managed properly, Bukit Kuri will become new icon of Indonesian tourism destination. (*)